Share on Facebook
The movie opens with Paige Tico and a fleet of bombers sacrificing themselves to destroy a First Order ship. What kind?
A Star Base

A Battlecruiser

A Dreadnought

A Star Destroyer
Do we ever actually see Chewbacca eat a porg in this film?
Much of The Last Jedi hinges on memories of the night that Ben Solo destroyed Luke Skywalker's training school and turned to the Dark Side. How many times do we see this flashback?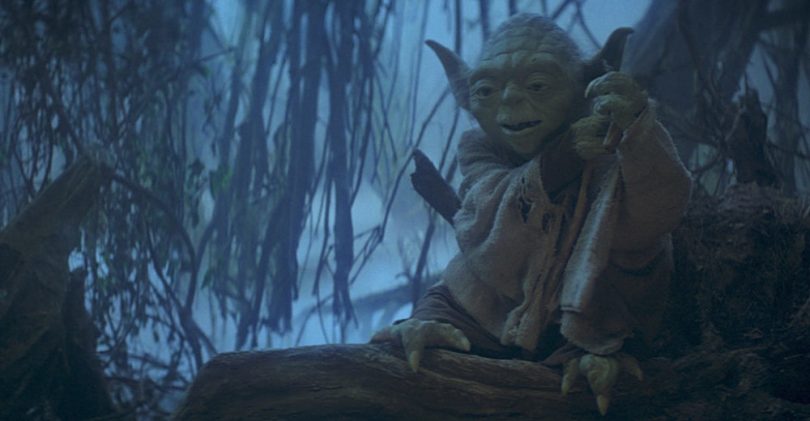 Yoda is not about to let Luke run away from the past. What does he remind Luke is the greatest teacher?
Fear

Family

Love

History

Failure
What is the name of the gorgeous, yet dark, gambling planet that Rose and Finn visit?
Canto Bight

Crait

Mos Eisley

Ahch-To
What is the name of the odd race that lives on Ahch-To with Luke and helps keep up the Jedi structures?
Guardians

Caretakers

Undertakers

Stewards