Share on Facebook
This Season 5 episode features Dwight taking the blame for one of Michael's crazy ideas.
"Blood Drive"

"Heavy Competition"

"Cafe Disco"

"Golden Ticket"
This episode includes Dwight and Jim throwing a rather bleak birthday party for Kelly.
"New Boss"

"Lecture Circuit"

"Casual Friday"

"Two Weeks"
Do you remember this episode? It's the one where Stanley has a heart attack.
"Happy Hour"

"The Cover-Up"

"Stress Relief"

"Sabre"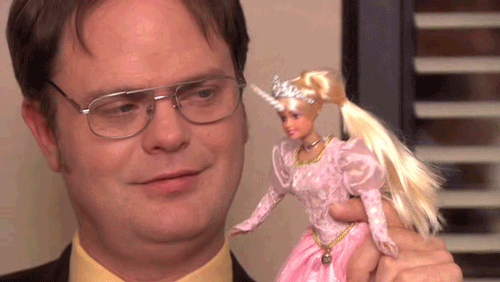 Which Christmas episode has Dwight selling Princess Unicorn dolls?
"Moroccan Christmas"

"Christmas Wishes"

"Dwight Christmas"

"Secret Santa"
Which episode features an office trip to the ice rink?
"Conflict Resolution"

"Drug Testing"

"Michael's Birthday"

"Boys and Girls"
Name the Christmas episode where Dwight and Jim have a crazy snowball fight.
"Classy Christmas"

"Benihana Christmas"

"Christmas Party"

"Christmas Wishes"