Share on Facebook
You may think of"Gone With the Wind"as a cinematic masterpiece, but before it hit the screen it was a knockout book. Who wrote it?
Margaret Smith

Margaret Atwood

Margaret Mead

Margaret Mitchell
"Lolita, light of my life, fire of my loins."Lolita is such a famous character that"Lolita"has its own entry in the dictionary. Who wrote the novel?
Gabriel García Márquez

Vladimir Nabokov

Franz Kafka

William Faulkner
The character Ebenezer Scrooge inspired the term"scrooge,"which we use to describe miserly people. Who created Scrooge?
Charles Dickens

Mark Twain

Alexandre Dumas

William Thackeray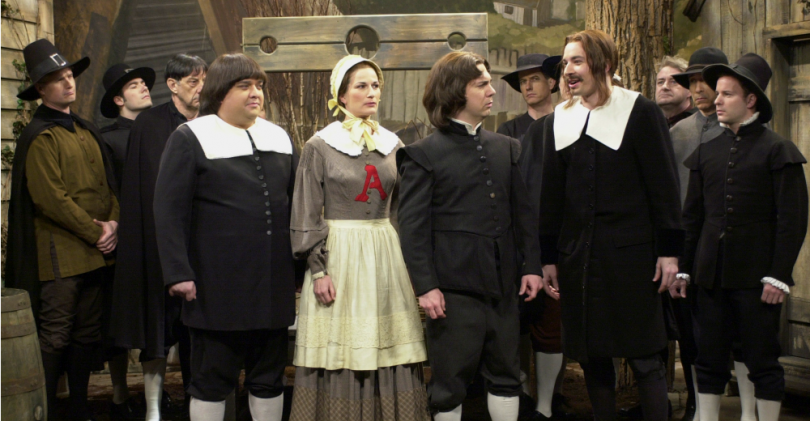 You probably read the name Hester Prynne in high school at some point. Do you remember the author of the book?
John Steinbeck

Sinclair Lewis

Stephen Crane

Nathaniel Hawthorne
He doesn't want you to forget his name: Jean ValJean is a character of both page and stage. Who was the author that originally brought him to life?
Leo Tolstoy

Fyodor Dostoyevsky

Victor Hugo

Honoré de Balzac
Last, but certainly not least, who wrote the great lion Aslan into existence?
Madeleine L'Engle

J.R.R. Tolkien

C.S. Lewis

Roald Dahl
Hi there, reader! Thanks for being here… We've been serving up magically silly quizzes to keep you in the know about yourself since 2015, and it's thanks to friendly folks like yourself that we're still going strong. It's been a blast to help millions of you "learn" where you grew up based on your taste in snacks and whether or not you're an actual perfectionist. And then, of course, we've been there for you when you've wanted to know who your real soulmate is based on all your exes.
Whether you're a first-time reader or you've been dropping by our site for years, we really appreciate the part you play in making our work here possible. We love what we do because not only do we get to spend our time writing fun quizzes, we also get to put it in front of millions of people and make their day just a little bit more fun.
We love making people happier than they were before they clicked on our site. It may sound like a lofty claim, but don't worry, we're realistic about it. We're not important like food shelves and college scholarships. We just want to make life better at about the level of, say, knock-knock jokes and fried cheese curds. It's the small joys, ya know?
If you want to be a part of it more than simply taking a quiz, that would be awesome. We're always looking for contributors. Whether you want to become a regular writer or just send in a one-off submission, we'd love to hear from you. You can email [email protected].
Alright, that's enough from us. We're heading back to the internet. If you are, too, here's another quiz we think you'll like…