Share on Facebook
Greek and Roman paganism was almost identical. Who is the Roman equivalent of Ares?
According to legend, this Olympian of wisdom was born when Zeus suffered from a painful headache and became decapitated.
Known as the god of the sea, earthquakes, and storms, Poseidon has a bad temper. Which symbol represents this deity?
Shutterstock

Shutterstock

Shutterstock

Shutterstock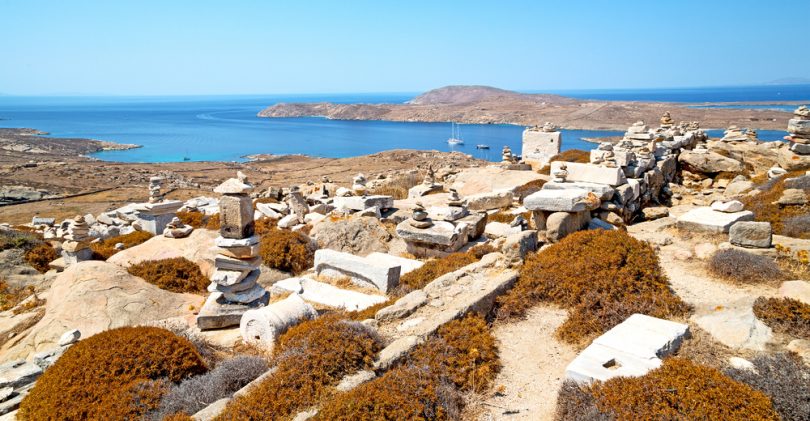 The beautiful goddess Leto caught the eye of Zeus and conceived twins. Leto was banned from giving birth on land by Zeus' wife Hera, and found an island detached from the ocean floor to bare her children. Which Olympian gods are her children?
Apollo and Artemis

Aphrodite and Ares

Hermes and Athena
According to legend, this goddess became queen of the underworld when Hades kidnapped her. Her mother Demeter was so distraught with her disappearance that everything on earth stopped growing. Hades then allowed her to visit her mother for six months of the year, creating the spring and summer seasons.
While "muses" today are people who inspire artists, they were goddesses of science and the arts in Ancient Greece. Who is NOT one of the nine Muses?
Calliope

Thalia

Erato

Eris

Melpomene
Hi there, reader! Thanks for being here… We've been serving up magically silly quizzes to keep you in the know about yourself since 2015, and it's thanks to friendly folks like yourself that we're still going strong. It's been a blast to help millions of you "learn" where you grew up based on your taste in snacks and whether or not you're an actual perfectionist. And then, of course, we've been there for you when you've wanted to know who your real soulmate is based on all your exes.
Whether you're a first-time reader or you've been dropping by our site for years, we really appreciate the part you play in making our work here possible. We love what we do because not only do we get to spend our time writing fun quizzes, we also get to put it in front of millions of people and make their day just a little bit more fun.
We love making people happier than they were before they clicked on our site. It may sound like a lofty claim, but don't worry, we're realistic about it. We're not important like food shelves and college scholarships. We just want to make life better at about the level of, say, knock-knock jokes and fried cheese curds. It's the small joys, ya know?
If you want to be a part of it more than simply taking a quiz, that would be awesome. We're always looking for contributors. Whether you want to become a regular writer or just send in a one-off submission, we'd love to hear from you. You can email [email protected].
Alright, that's enough from us. We're heading back to the internet. If you are, too, here's another quiz we think you'll like…