Share on Facebook
To you, happiness is...
Getting to see your sweetie after a long and stressful day

Finding the one person you're mean to be with forever

Doing one thing that scares you each day

Good timing

Good abs
Who was your favorite Grey's Anatomy guest star?
Mandy Moore's Mary, who just couldn't wake up after surgery

Scott Foley's Henry, who left Teddy too soon

Elizabeth Reaser's Rebecca, who has a different face and is sometimes known as Ava.

Chris O'Donnell's Finn, who made you sad when Doc the dog had to be put down

Melissa George's Sadie, who did not break Mark's penis
Which Meredith Grey quote do you relate to the most?
"People have scars, in all sorts of unexpected places."

"We're adults. When did that happen? And how do we make it stop?"

"Maybe we like the pain. Maybe we're wired that way. Because without it, I don't know; maybe we just wouldn't feel real."

"At the end of the day, when it comes down to it, all we really want is to be close to somebody."

"I'm not happy and bubbly. I'm dark and cloudy."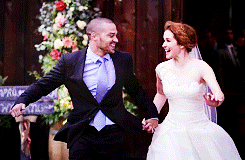 What sounds like the perfect date?
Skydiving for two

A drive-in featuring my favorite Cary Grant movie

A helicopter ride to the top of a mountain, where a candlelit dinner awaits

Staying in to play board games

Dinner and a movie, as long as the movie stars Vin Diesel
If you were on Grey's Anatomy, which surgical speciality would you join?
Where's a good place to get it on?
The bed

The bathtub

The floor

The woods

On a table with pillows
Hi there, reader! Thanks for being here… We've been serving up magically silly quizzes to keep you in the know about yourself since 2015, and it's thanks to friendly folks like yourself that we're still going strong. It's been a blast to help millions of you "learn" where you grew up based on your taste in snacks and whether or not you're an actual perfectionist. And then, of course, we've been there for you when you've wanted to know who your real soulmate is based on all your exes.
Whether you're a first-time reader or you've been dropping by our site for years, we really appreciate the part you play in making our work here possible. We love what we do because not only do we get to spend our time writing fun quizzes, we also get to put it in front of millions of people and make their day just a little bit more fun.
We love making people happier than they were before they clicked on our site. It may sound like a lofty claim, but don't worry, we're realistic about it. We're not important like food shelves and college scholarships. We just want to make life better at about the level of, say, knock-knock jokes and fried cheese curds. It's the small joys, ya know?
If you want to be a part of it more than simply taking a quiz, that would be awesome. We're always looking for contributors. Whether you want to become a regular writer or just send in a one-off submission, we'd love to hear from you. You can email [email protected].
Alright, that's enough from us. We're heading back to the internet. If you are, too, here's another quiz we think you'll like…